Legal Opression
The institutionalized exercise of authority in subordination of a
given group or social category by unjust use of force or authority in order
to achieve the effects of systematic oppression approved by a legal system.
Then
African-Americans had a very difficult time in court, especially with the segregation laws implemented that varied from place to place. Being arrested for a minor offense, and facing an all white jury and judge led to many convictions, often with inflated charges. In addition to this African-American witnesses were not allowed to testify against whites. It was not about whether or not someone was innocent, it was about being black and making an example out of them to further enforce white superiority.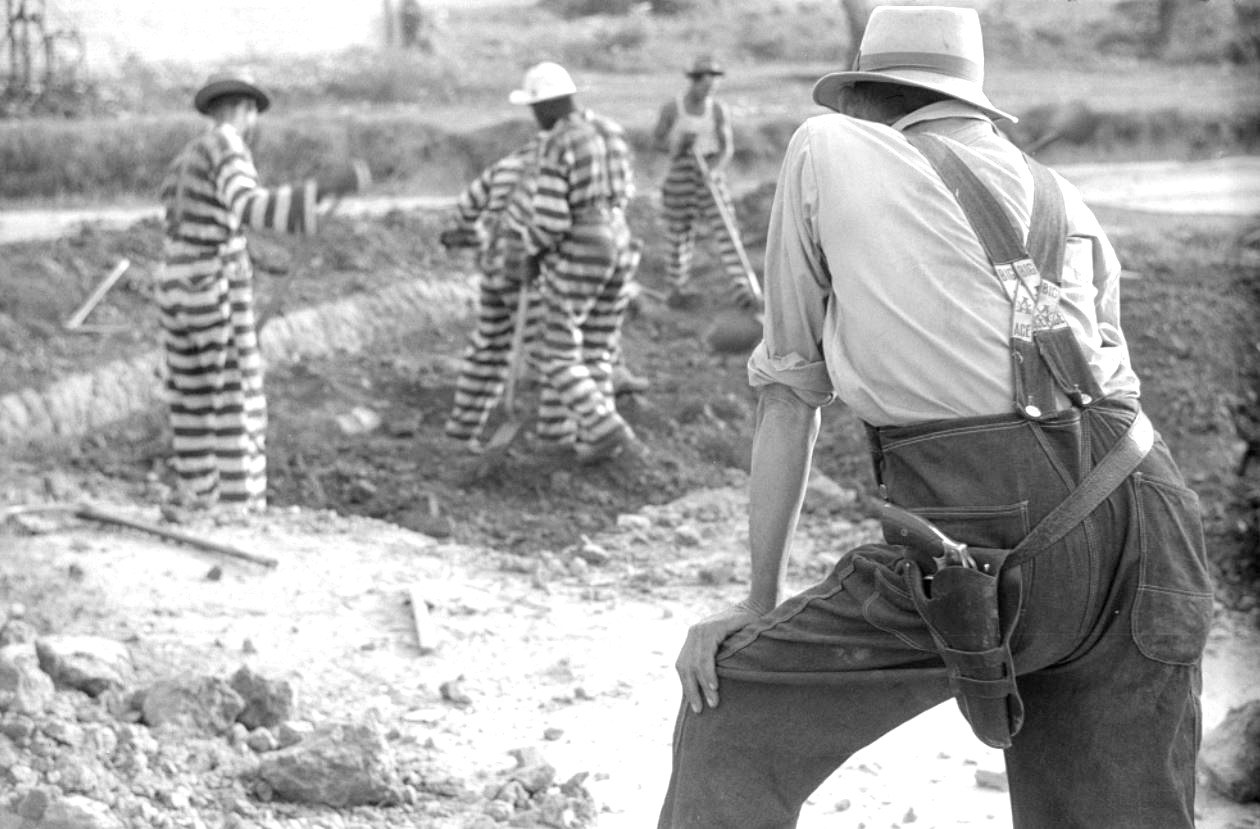 African-American prisoners in Georgia in 1941. They work in a chain gang under the watchful eye of a white overseer, much like slaves on the plantations.
"White and colored prisoners shall not be confined or shackled together in the same room of any building or tent, either in the State prison or at any State or county convict camp, during the eating or sleeping hours, and at all other times the separation of the races shall be as complete as practicable. Any officer or employee of either the State or any county in the State having charge of convicts or prisoners who shall violate or permit the violation of this section shall be guilty of a misdemeanor, and upon conviction shall be fined not more than fifty dollars [$50.00] or imprisoned not more than thirty [30] days." - North Carolina, 1909